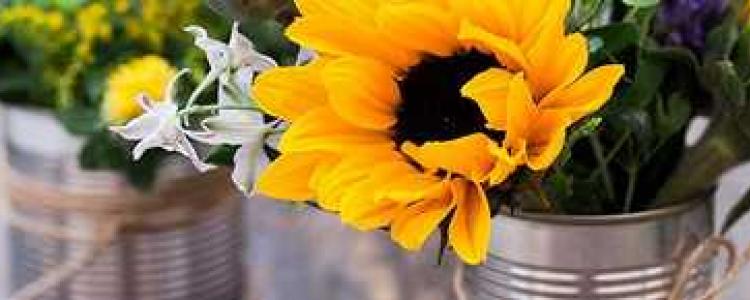 WELCOME TO ST. PETER'S BY THE SEA
We are glad that you have come to worship with us today!  Please sign a WELCOME card found in the pew rack, and give it to an usher or drop it in the offering plate.  A privacy room for those with infants is at the back of the sanctuary.  A nursery is available for toddlers and young children. Children's Church School for grades Pre-K to 5th grade meets during the service. Large-print bulletins and children's bulletins are available from an usher. You will find hand sanitizer in the pew rack for your use during the service.
SUNDAY HOSPITALITY is given for the praise and glory of God.  The Lenten greens at the altar are given by Joetta and Leonard Foster. We also thank Bob and Sue Fode for the coffee fellowship after the service.
THE WALK TO JERUSALEM: Join Pastor Karen at 5:00 p.m. any day (or every day!) for a Lenten walk. We will make a loop from St. Peter's (by the anchor) to Ladera street and back. By Easter we will have walked the distance from Nazareth to Jerusalem - less than 100 miles.
LENTEN SOUP SUPPERS: Please join us the Wednesdays of Lent for a soup/salad supper prior to evening worship. There is a sign-up sheet posted on the bulletin board in the Fellowship Hall. Supper begins at 6:00 p.m.
HOLDEN EVENING PRAYER: Wednesday evenings at 7:00 p.m. during the season of Lent. This is a beautiful sung evening worship service. All Are Welcome! A bible study will be led by Vicar Thomas following evening prayer from 7:30 - 8:00 p.m.
HAND AND FOOT CARD GAME: Join us Saturday, February 24th, at 5:00 p.m. for a fun evening of cards. Bring a beverage and a hearty appetizer to share. Please sign-up on the bulletin board so we know how many tables to set.
IFSN FUNDRAISER: Next Sunday, February 25th, the Interfaith Shelter Network is hosting a fundraising brunch during coffee hour, with a special guest who will speak about the program from a personal perspective.
INTERFAITH SHELTER NETWORK DONATIONS: St. Peter's is hosting a rotation of the Interfaith Shelter Network (IFSN) beginning March 10th and we need everyone's help! Please see the list of needed items posted on the bulletin board; the MOST IMPORTANT contributions you can make are your time and a financial gift. Your monetary donation, made payable to St. Peter's with a notation in the memo line for IFSN will allow the team to do the needed shopping for supplies. Thank you!
SOCK DRIVE: For the fifth year, St Peter's is collecting new white cotton sweat socks for homeless  adult men and women to be distributed on Maundy Thursday, March 29th at the Episcopal Church Center in Ocean Beach. Next Sunday, February 25th, a basket to collect your gifts of socks will be placed near the altar rail. Help St. Peter's reach their goal of 300 pairs of socks!
CHRIST IN OUR HOME: Daily Devotion booklets are available in the Narthex or from the church office. There are large print editions available.