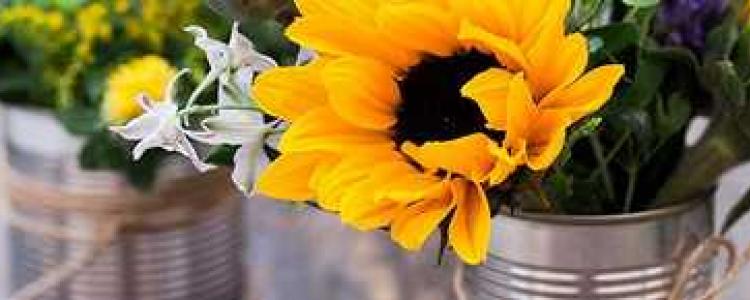 WELCOME TO ST. PETER'S BY THE SEA
We are glad that you have come to worship with us today!  Please sign a WELCOME card found in the pew rack, and give it to an usher or drop it in the offering plate.  A privacy room for those with infants is at the back of the sanctuary.  A nursery is available for toddlers and young children. Children's Church School for grades Pre-K to 5th grade meets during the service. Large-print bulletins and children's bulletins are available from an usher. You will find hand sanitizer in the pew rack for your use during the service.
SUNDAY HOSPITALITY is given for the praise and glory of God.  Today we thank Diane Bultemeier for the flowers at the altar given in memory of her husband Ralph. We also thank the Fellowship Committee and Betty Wells for the coffee fellowship after the service.
TAKE A HIKE: Saturday, April 28th at 10:00 a.m. The walk begins and ends at DeAnza Cove in Mission Bay. A BBQ lunch will follow. To sign up and/or sponsor a walker, contact Vicar Thomas at: [email protected]
NEXT SUNDAY, April 29th, will be Thomas' last Sunday with us as Vicar. Do plan to come to Fellowship Hour to say goodbye and wish him well. The Internship Committee will be hosting - thank you, Solveig Fuentes, Nancy Aeling, John Smart, and Kevin Box. Your work on this committee is greatly appreciated.
AGAPE HOUSE CHILI COOK-OFF: Sunday, April 29th, from 3-6 pm is the chili cook-off for Agape House. We are sending Kara Bleday and her award winning "Bleday's Best" chili and the $537.25 that was received on April 8th at our cook-off. Go to Saint Dunstan's Episcopal Church (6556 Park Ridge Blvd.) and 'vote' for Kara's chili again and support the campus ministry at SDSU.
MEMBERSHIP DIRECTORY: The 2018 Directory has been printed and a copy can be picked up in the Fellowship Hall on Sundays or from the church office during the week. One per household, please.
FOOD DRIVE: April is one of St. Peter's months (the other is October) to collect non-perishable food items, toiletries, and monetary contributions for our local food bank, Loaves and Fishes. Please bring your contribution by next Sunday. A list of needed items is posted on the bulletin board in the Fellowship Hall. Thank you!
WOMEN CONNECTING DINNER: May 2nd, 5:30 p.m. at Point Loma Community Presbyterian Church. Please RSVP at:  www.pointlomachurch.org/register. Keynote speaker is Dr. Mindy Coates-Smith - Stop Trying So Hard...Ingredients for a Gratified Life. For more information, contact Gail Bennett.
THE BARN RAISING FUNDRAISER is your opportunity to see Luther Glen, enjoy fellowship with our community and help raise enough money to begin building the Luther Glen Barn! Saturday, June 9th from 3:00 p.m. - 8:00 p.m. See the flyer on the bulletin board in the Fellowship Hall for more information.
CHRIST IN OUR HOME: Daily Devotion booklets are available in the Narthex or from the church office. There are large print editions available.