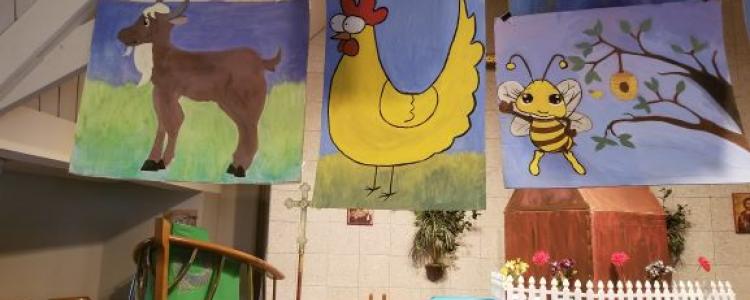 God's Good Creation
July 23-27, 2018
9:00 a.m. to 12:00 noon
This year's Vacation Bible School focused on World Hunger and how people of all ages can make a difference. Helping children learn about hunger, hope and the work to which God calls us in the world is key to ending hunger for good. This year's VBS theme celebrated the gifts that God has created – gifts that can help build a world where all are fed. Working together with all of creation, we can look forward to the future God has promised.
Check back in the spring for 2019 VBS schedule.