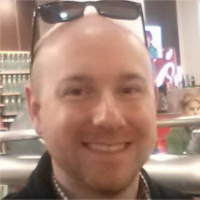 When I began my internship with St. Peter's, I felt as much at ease as can be possible when starting a new job. With such a loving and passionate congregation, it is easy to be at home here. Having spent almost eighteen years in Temecula, CA, being a child near to San Diego always meant trips to the beach, the Zoo, concerts and museums. Life in this congregation reflects the widespread city that offers as much to do, as there are people to meet. It is easy to see what draws people to San Diego, and even easier to feel welcome in a place which has nurtured leaders of the church, as well as perpetually active believers and speakers of the gospel.
I was an undergrad at Pacific Lutheran University in Tacoma, WA, where I studied sociology, music, and religion, with a focus on Biblical scholarship, and I am currently a Masters of Divinity student at Pacific Lutheran Theological Seminary in Berkeley, CA.
The gratitude I have for this welcoming community as it shapes me overflows daily.