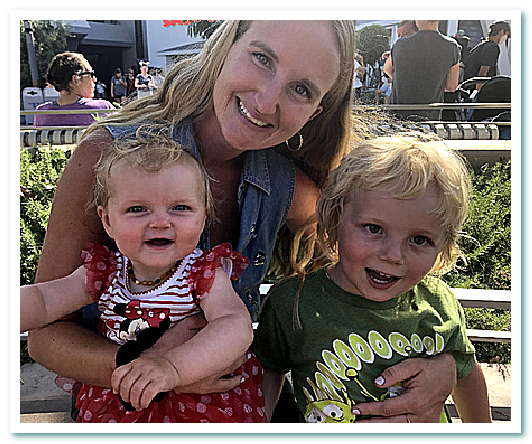 My name is Jessica. 
I am a native Obecian and single mother of two. Pax is 4 and attends St. Peter's Preschool and Lucy turns 2 in October. I have an older brother (Matt) who is married with three boys, an older sister (Sara), and a younger sister (Hannah). My sisters and I all attended St. Peter's preschool! 
I received my bachelors of art in International Child Welfare and a minor in African Studies. I was able to study abroad in Ghana, West Africa for a semester and worked in a remote village providing vaccinations to children 
aged 0-3 through a mobile clinic; as well as, serve in a children's home. Upon returning home, I moved in two doors down from my parents. 
I enjoy staying active and spending time outside doing yoga, hiking, or taking walks. I also love gardening, baking, cooking, and playing ukulele. 
I look forward to getting to know you all better as I return to my alma mater, St. Peter's!