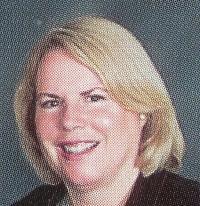 I grew up in a small town in the California desert and moved to San Diego in my late teens; one visit to the beach was all it took.
My husband and I had visited St. Peter's sporadically when our children were young and after several visits, we realized that this was the church home for us. Our children were confirmed at St. Peter's and are now adults out on their own.
Several years ago, I was given the opportunity to work part-time in the office at St. Peter's as an aide and occasional substitute. I learned a great deal from the two previous Administrators and enjoyed working with them. Then the opportunity came to work here full-time. I am thankful for that opportunity and love the time I spend in the office and with the people of St. Peter's.