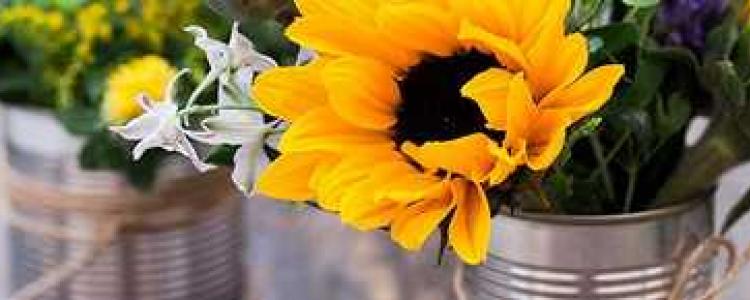 WELCOME TO ST. PETER'S BY THE SEA
We are glad that you have come to worship with us today!  Please sign a WELCOME card found in the pew rack, and give it to an usher or drop it in the offering plate.  A privacy room for those with infants is at the back of the sanctuary.  A nursery is available for toddlers and young children. Children's Church School for grades Pre-K to 5th grade meets during the service. Large-print bulletins and children's bulletins are available from an usher. You will find hand sanitizer in the pew rack for your use during the service.
SUNDAY HOSPITALITY is given for the praise and glory of God.  The altar greenery are given by Diane Bultemeier and Kathy Rahilly in memory of Pat McGregor. We also thank Diane and Kathy for the coffee fellowship after the service.
SOCKS: Thank you for your generosity! St. Peter's exceeded its goal of 300 pairs of clean, new socks for the Maundy Thursday Foot Washing event.
LENTEN SOUP SUPPERS: continue Wednesday at 6:00 p.m. Please sign up on the bulletin board in the Fellowship Hall to bring soup, salad, bread, or help set-up. Our IFSN guests will be joining us for dinner and are invited to worship with us.
HOLDEN EVENING PRAYER: Wednesday evenings at 7:00 p.m. during the season of Lent. This is a beautiful sung evening worship service. All Are Welcome! A bible study will be led by Vicar Thomas following evening prayer from 7:30 - 8:00 p.m.
PALM SUNDAY: Next Sunday, we begin our worship service on the front patio area, processing with palms into the sanctuary.
THRIVENT CHOICE DOLLARS: If you're a Thrivent member, you may have "Choice Dollars" to direct to a charity. Choice Dollars for 2017 are expiring March 31st, please log-in to your Thrivent account or contact your Thrivent representative to direct your Choice Dollars to St. Peter's by the Sea. Thank you.
EASTER FLOWERS: We are accepting donations "in memory" or "in honor" of someone dear to you to defray the costs for the Easter Lilies and other flowers to decorate the church for Easter.  See the bulletin insert for more information.
ST. PETER'S TRADITIONAL EASTER BRUNCH will be held at 8:00 a.m. and 9:45 a.m.  A sign-up sheet to help provide food, set-up and clean-up is located on the bulletin board in the Fellowship Hall.  We need everyone's help to make this a festive and joyous event for our faith family at St. Peter's and our guests.
EASTER WORSHIP: Please note the time change for worship on Easter Sunday. In addition to the 7:00 a.m. Cliffside service, we will have an 8:45 a.m. worship service and a 10:30 a.m. worship service (no 9:30 a.m. service on Easter).
CLIFFSIDE SERVICE on EASTER MORNING will begin at 7:00 a.m. Come at 6:15 a.m. if you can help set up chairs.
CHILI COOK-OFF: St. Peter's annual chili cook-off, benefiting Campus Ministry, will be April 8th. Plan to bring a pot of your famous chili and open your wallet to "vote".
THE WALK TO JERUSALEM: Join Pastor Karen at 5:00 p.m. any day (or every day!) for a Lenten walk. We will make a loop from St. Peter's (by the anchor) to Ladera street and back. By Easter we will have walked the distance from Nazareth to Jerusalem - less than 100 miles.
CHRIST IN OUR HOME: Daily Devotion booklets are available in the Narthex or from the church office. There are large print editions available.