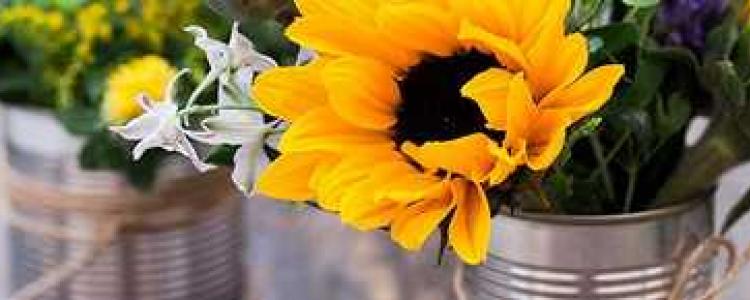 WELCOME TO ST. PETER'S BY THE SEA
We are glad that you have come to worship with us today!  Please sign a WELCOME card found in the pew rack, and give it to an usher or drop it in the offering plate.  A nursery is available for toddlers and young children. Children's Church School for grades Pre-K to 5th grade meets during the worship service. Large-print bulletins and children's bulletins are available from an usher. You will find hand sanitizer in the pew rack for your use during the service.
ALTAR CARE is given for the praise and glory of God.  Today we thank Darlene Truver for the flowers at the altar given in honor of her son, Brandt. We also thank Barbara & Richard Nielsen and Carmell Fadden, along with the confirmation families, for the coffee fellowship after the service.
CONGRATS, CONFIRMANDS! Our Confirmation candidates, Samantha O'Brien, Maya Slaughter, Ian Smart, and Hannah Zimmermann have been studying with Pastor Marohn for two years and have made a public profession of their faith. Today they will each affirm their baptism, making a mature and public reaffirmation of their faith.
BISHOP'S GATHERING: Please keep the members of St. Peter's by the Sea who are attending this afternoon's Bishop's Gathering at Carlton Hills Lutheran Church in Santee, in your prayers as they gather with others in our conference to discuss the work of our congregations, the Pacifica Synod, and the ELCA. The meeting begins at 3:00 p.m. All Are Welcome.
NEWSLETTER DEADLINE: Please submit all articles, announcements, calendar items, etc. for the October issue of The Net to the church office by the end of Sunday, September 15th. Thank you!
WOMEN'S BOOK STUDY resumes this Tuesday at 6:00 p.m. in the Meeting Room and are beginning a new book. If you'd like more information, contact Diane Sherwood.
MAINTAINING YOUR BRAIN HEALTH: A Sharp Senior Resources Program at St. Peter's on Thursday, September 19th from 10:00 - 11:30 a.m. Come learn what the latest research tells us about the lifestyle factors that influence brain health: physical activity, nutrition, social and cognitive activity and more! Registration required, call 1-800-827-4277.
NEXT SUNDAY we will celebrate Pastor Marohn's retirement and her sixteen-plus years with St. Peter's by the Sea with a special coffee hour. Bishop Andy Taylor will be here to preach. All Are Welcome.
EXERCISE CLASSES AT ST. PETER'S: There are four exercise classes held weekly at St. Peter's by the Sea and all are welcome to participate. Mondays and Fridays at 9:00 a.m., the YMCA conducts chair exercise classes at no charge (thanks to a community outreach grant.) Tuesdays at 12:30 p.m., Sherlie Miller conducts a short-form Tai Chi class and on Fridays at 12:00 noon, Lizbeth Garcia conducts a Movement & Balance class. These two classes are open to the public and a suggested donation of $10 is asked.
MEMBERSHIP DIRECORY: We have 2019 Membership Directories available from the church office or in the Fellowship Hall. One per household. Thank you.
SECOND ADULT NEEDED for Nursery Care. Please sign-up to assist our Nursery Care provider, Anya, as the second adult. This will allow us to follow best-practices when caring for our children. Thank you!
AMAZON SMILE: St. Peter's by the Sea is now a charity on Amazon Smile. How does AmazonSmile work? When visiting their website, customers are prompted to select a charitable organization from over one million eligible organizations. For eligible purchases at AmazonSmile, the AmazonSmile Foundation will donate 0.5% of the purchase price to the customer's selected charitable organization. Sign into smile.amazon.com and browse for St. Peter's by the Sea Lutheran Church.
RALPH'S COMMUNITY PROGRAM: If you have a Ralph's Grocery Reward card, you can choose St. Peter's by the Sea as your designee. Annual renewal begins now, St. Peter's by the Sea has a newly assigned number: BJ967. If you have any questions about the program, contact Elaine Lauger at the church office on Mondays from 1:00 - 3:00 p.m. or email: [email protected]
CHRIST IN OUR HOME: Daily Devotion booklets are available in the Narthex or from the church office. There are large print editions available.