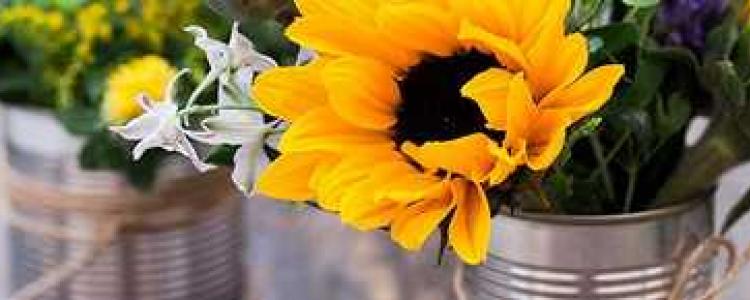 WELCOME TO ST. PETER'S BY THE SEA
We are glad that you have come to worship with us today!  Please sign a WELCOME card found in the pew rack, and give it to an usher or drop it in the offering plate.  A quiet room for those with infants is at the back of the sanctuary.  A nursery is available for toddlers and young children. Children's Church School for grades Pre-K to 5th grade meets during the service (with the exception of Easter and the last Sunday of each month.) Large-print bulletins and children's bulletins are available from an usher. You will find hand sanitizer in the pew rack for your use during the service.
EASTER WORSHIP: Please note the time change for worship on Easter Sunday. We will have a 7:00 a.m. Cliffside service, and two indoor services at 8:45 a.m. and 10:30 a.m. (NOTE: no 9:30 a.m. service on Easter.)
CLIFFSIDE SERVICE on EASTER MORNING will begin at 7:00 a.m. We need helpers beginning at 6:00 a.m. to help set up chairs.
ST PETER'S TRADITIONAL EASTER BRUNCH will be held at 8:00 a.m. and 9:45 a.m. A sign-up sheet to help provide food, set-up and clean-up is located in the Fellowship Hall. We need everyone's help to make this a festive and joyous event for our faith family at St. Peter's and our guests. Please have all food donations to the church by 1:00 p.m. on Saturday April 20. Thank you for your help.
WE THANK the Worship Committee, the Congregation Deacons, the Education Committee, the Fellowship Committee, the Choirs, and all who were involved with the Holy Week and Easter services; the Easter Event yesterday; the Lenten services and the Easter Brunch. We also thank Diane Bultemeier for the flowers at the altar given in memory of her husband, Ralph. God is glorified in our worship!
THE CHURCH OFFICE will be closed tomorrow, Easter Monday, April 22nd.
NAME BADGES: We're preparing new name badges for everyone. If you'd like your name listed differently than it's printed in the directory (i.e. Sue vs. Susan), let the office know.
HISTORY TIMELINE: Add your information and photos to the History Timeline posted in the Narthex. Help our Transition Team form a picture of where we've been as part of the preparation to where we're going!
FOOD DRIVE: April is one of St. Peter's months to support our local food pantry, Loaves and Fishes. In addition to non-perishable foods, they have an urgent need for travel-size toothpaste & toothbrushes. Please place your contributions in the basket on the credenza in the Fellowship Hall during April. Thank you!
SECOND ADULT NEEDED for Nursery Care. Please sign-up to assist our Nursery Care provider, Anya, as the second adult. This will allow us to follow best-practices when caring for our children. Thank you!
AMAZON SMILE: St. Peter's by the Sea is now a charity on Amazon Smile. How does AmazonSmile work? When visiting their website, customers are prompted to select a charitable organization from over one million eligible organizations. For eligible purchases at AmazonSmile, the AmazonSmile Foundation will donate 0.5% of the purchase price to the customer's selected charitable organization. Sign into smile.amazon.com and browse for St. Peter's by the Sea Lutheran Church.
RALPH'S COMMUNITY PROGRAM: If you have a Ralph's Grocery Reward card, you can choose St. Peter's by the Sea as your designee. Annual renewal begins now, St. Peter's by the Sea has a newly assigned number: BJ967. If you have any questions about the program, contact Elaine Lauger at the church office on Mondays from 1:00 - 3:00 p.m. or email: [email protected]
CHRIST IN OUR HOME: Daily Devotion booklets are available in the Narthex or from the church office. There are large print editions available.