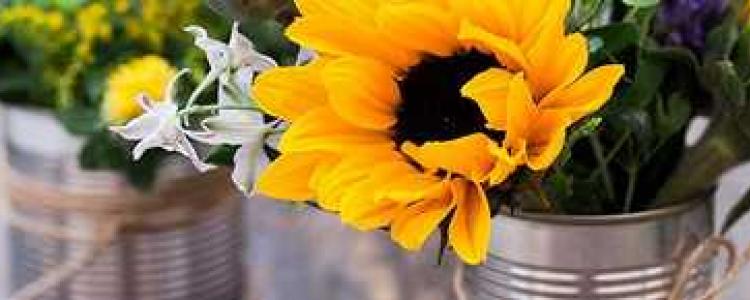 WELCOME TO ST. PETER'S BY THE SEA
We are glad that you have come to worship with us today!  Please sign a WELCOME card found in the pew rack, and give it to an usher or drop it in the offering plate.  A nursery is available for toddlers and young children. Children's Church School for grades Pre-K to 5th grade meets during the worship service. Large-print bulletins and children's bulletins are available from an usher. You will find hand sanitizer in the pew rack for your use during the service.
ALTAR CARE is given for the praise and glory of God.  Today we thank Rose Engleman for the flowers at the altar given in honor of family birthdays. We also thank the "Coffee Angels" and Betty Wells for the coffee fellowship after the service.
NEWSLETTER DEADLINE: The deadline to submit articles, announcements, calendar items, etc. for the November issue of The Net is October 15th. Thank you.
LWR INGATHERING: Tomorrow, the Church Mice (a group from the Christian Service committee) will deliver 40 School Kits and quilts to Lutheran World Relief through the local ingathering. Thank you to everyone who has contributed resources and time to assembling these school kits and quilts.
PARENTS' DINNER: This Saturday, October 20th, families with young children (middle school and younger) are invited to dinner at St. Peter's by the Sea. Dinner will be provided as well as chaperoned activities for the children after dinner so that the parents can get to know each other. Please RSVP with Darlene Truver or call the church office at 619-224-2894.
NEW MEMBERS MEETING: Interested in formalizing your relationship with St. Peter's? What does it mean to be a member rather than a regular visitor? Can I vote at Congregation meetings? Come to a meeting following worship on October 21st. There are four or five others who are interested in becoming members of this church family. Talk with Pastor Marohn for more information . . . or just come to the meeting on the 21st.
LUTHERAN DISASTER RESPONSE: If you would like to help those affected by recent hurricanes, you can make a donation through St. Peter's by the Sea. Mark your check or envelope "Lutheran Disaster Response" and place it in the offering plate.
OCTOBER FOOD DRIVE: October is one of St. Peter's months to collect non-perishable food items for our local food bank, Loaves and Fishes (aka OBEF). Please place your contributions in the basket in the Fellowship Hall.
EXERCISE OPPORTUNITIES AT ST. PETER'S
Monday & Friday at 9:00 a.m. - YMCA Exercise
Tuesday at 10:00 a.m. - Gentle Yoga with Mary Owen
Tuesday at 12:30 p.m. - T'ai Chi Short Form with Shirlie Miller
Wednesday at 12:00 p.m. - YMCA Movement & Balance Class
The Monday, Wednesday & Friday YMCA classes are free and open to everyone, you don't need to be a YMCA member. The Tuesday classes are open to everyone and the instructors accept a donation.
RALPH'S COMMUNITY PROGRAM: If you have a Ralph's Grocery Reward card, you can choose St. Peter's by the Sea as your designee. Annual renewal begins now, St. Peter's by the Sea has a newly assigned number: BJ967. If you have any questions about the program, contact Elaine Lauger at the church office on Mondays from 1:00 - 3:00 p.m. or email: [email protected]
CHRIST IN OUR HOME: Daily Devotion booklets are available in the Narthex or from the church office. There are large print editions available.