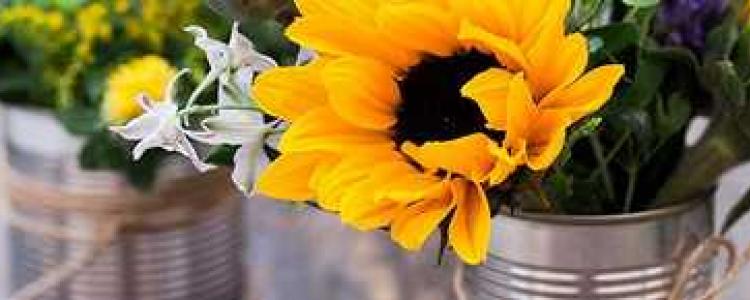 WELCOME TO ST. PETER'S BY THE SEA
We are glad that you have come to worship with us today!  Please sign a WELCOME card found in the pew rack, and give it to an usher or drop it in the offering plate.  A nursery is available for toddlers and young children. Children's Church School for grades Pre-K to 5th grade meets during the worship service. Large-print bulletins and children's bulletins are available from an usher. You will find hand sanitizer in the pew rack for your use during the service.
ALTAR CARE is given for the praise and glory of God.  Today we thank the Pepper family for the flowers at the altar given in honor of Elina's birthday. We also thank the O'Brien family for the coffee fellowship after the service.
FOOD DRIVE: July is one of St. Peter's months to collect non-perishable food items for Lutheran Social Services of Southern California (LSS/SC) and their food pantry located at St. Mark's Lutheran Church. Please be as generous as possible for the need is great. Thank you!
SUMMER SUNDAY SCHOOL will be combined with Nursery Care in a "one-room schoolhouse" format. Please sign-up on the bulletin board in the Fellowship Hall to help one Sunday this summer; getting to know our wonderful young ones is a blessing.
MOVEMENT & BALANCE CLASS has moved to Fridays at 12 noon. This class is designed for anyone who wants to improve their movement and balance, and particularly for those living with Parkinson's.
FAMILY FELLOWSHIP DINNER: Save the Date! Our next Family Fellowship Dinner is Saturday, August 10th from 5-7pm. Families with middle-school age children and younger are invited to a prepared dinner followed by game/play time for the kids and adult time together for the parents. For more info, speak with Darlene Truver.
HAND AND FOOT: Our next game of Hand & Foot cards is Saturday, July 27th at 5:00p.m. The game is played in groups of four so be sure to sign up on the bulletin board in the Fellowship Hall.
CALL COMMITTEE NOMINATION FORMS are available in the Meeting Room and are due to the church office by 12:00 noon on July 30th.
VACATION BIBLE SCHOOL: St. Peter's annual VBS is scheduled for the week of July 22-26. Registration forms are available on St. Peter's website, in the Fellowship Hall and from the church office. Volunteers are needed, please sign up on the bulletin board in the Fellowship Hall.
T'AI CHI will resume in September.
NAME BADGES: We have Name Badges again! They are on the new magnetic board in the Narthex. Please wear yours during the worship service & coffee hour and re-hang before leaving each Sunday.
E-MAIL: If you have not been getting email communication from Pastor Marohn and/or the church office, check your email settings and SPAM folder. Our email addresses haven't changed but we have a new server and some have said they aren't getting our emails. The pastor's and church office email addresses have not changed: [email protected] and [email protected].
SAVE THE DATE: Pastor Marohn's last Sunday with us will be September 22nd. Bishop Andy Taylor will be preaching and Pastor Marohn's Retirement/Farewell party will be that evening.
SECOND ADULT NEEDED for Nursery Care. Please sign-up to assist our Nursery Care provider, Anya, as the second adult. This will allow us to follow best-practices when caring for our children. Thank you!
AMAZON SMILE: St. Peter's by the Sea is now a charity on Amazon Smile. How does AmazonSmile work? When visiting their website, customers are prompted to select a charitable organization from over one million eligible organizations. For eligible purchases at AmazonSmile, the AmazonSmile Foundation will donate 0.5% of the purchase price to the customer's selected charitable organization. Sign into smile.amazon.com and browse for St. Peter's by the Sea Lutheran Church.
RALPH'S COMMUNITY PROGRAM: If you have a Ralph's Grocery Reward card, you can choose St. Peter's by the Sea as your designee. Annual renewal begins now, St. Peter's by the Sea has a newly assigned number: BJ967. If you have any questions about the program, contact Elaine Lauger at the church office on Mondays from 1:00 - 3:00 p.m. or email: [email protected]
CHRIST IN OUR HOME: Daily Devotion booklets are available in the Narthex or from the church office. There are large print editions available.