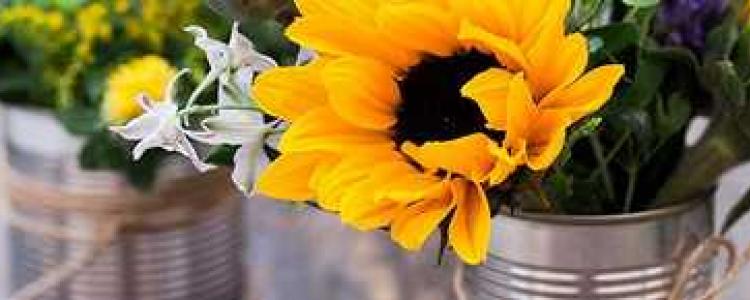 WELCOME TO ST. PETER'S BY THE SEA
We are glad that you have come to worship with us today!  Please sign a WELCOME card found in the pew rack, and give it to an usher or drop it in the offering plate.  A nursery is available for toddlers and young children. Children's Church School for grades Pre-K to 5th grade meets during the worship service. Large-print bulletins and children's bulletins are available from an usher. You will find hand sanitizer in the pew rack for your use during the service.
SUNDAY HOSPITALITY is given for the praise and glory of God.  Today we thank Jane Landon for the flowers given in memory of Lawrence and Beryl Stockwell. We also thank Colleen and Richard Doering for coffee fellowship after the service.
INTERFAITH SHELTER NETWORK: St. Peter's is hosting the beach area Interfaith Shelter Network from February 23rd to March 9th in partnership with All Souls' Episcopal Church. We will have up to a dozen guests onsite and your help is needed to prepare meals and/or serve as overnight hosts. For general information, contact Carolyn Irby.  To volunteer or for information about volunteering, contact Sandie Boelter.
EXERCISE OPPORTUNITIES AT ST. PETER'S: There are exercise classes held each week at St. Peter's by the Sea and all are open to the public. The YMCA has classes on Monday & Friday mornings at 9:00 a.m. There is no charge and you don't need to be a YMCA member. On Tuesdays at 12:30 p.m., Shirlie Miller conducts a short form T'ai Chi class and on Wednesdays at 12:00 noon, Lizbeth Garces conducts a Movement & Balance class that is especially good for those with Parkinson's or looking to improve their strength & balance. Both the Tuesday & Wednesday classes are open to the public and a "suggested donation" is posted.
GIRL SCOUT COOKIES will be available next Sunday during Fellowship hour. Cookies are still only $5 per box.
TRANSITION TEAM: March will be "History Month" at St. Peter's. Look for opportunities to be involved in the project . . . and there will be many. We are looking for 100% participation. The Transition Team consists of the following members of the congregation who were appointed by the Council: John Smart, chair; Nancy Aeling, Jane Christensen, Jeff Cours, Fletcher Miller, Shawn Morrow, Ellen Schmeding.
RALPH'S COMMUNITY PROGRAM: If you have a Ralph's Grocery Reward card, you can choose St. Peter's by the Sea as your designee. Annual renewal begins now, St. Peter's by the Sea has a newly assigned number: BJ967. If you have any questions about the program, contact Elaine Lauger at the church office on Mondays from 1:00 - 3:00 p.m. or email: [email protected]
CHRIST IN OUR HOME: Daily Devotion booklets are available in the Narthex or from the church office. There are large print editions available.