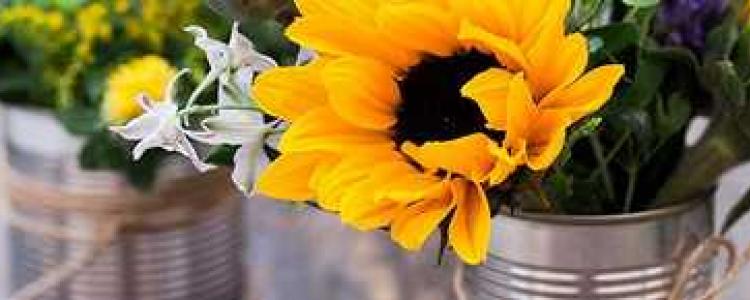 WELCOME TO ST. PETER'S BY THE SEA
We are glad that you have come to worship with us today!  Please sign a WELCOME card found in the pew rack, and give it to an usher or drop it in the offering plate.  A nursery is available for toddlers and young children. Children's Church School for grades Pre-K to 5th grade meets during the worship service. Large-print bulletins and children's bulletins are available from an usher. You will find hand sanitizer in the pew rack for your use during the service.
ALTAR CARE is given for the praise and glory of God.  Today we thank Rose Engleman for the flowers at the altar given in honor of Aaron Engleman. We also thank Charles and Elaine Lauger for the coffee fellowship after the service served in celebration of Rose Engleman's 89th birthday.
NEWSLETTER DEADLINE: All articles, announcements, calendar items, etc. for the November issue of The Net are due to the office by October 15th.
CONSECRATION SUNDAY LUNCH: Be sure to RSVP for next Sunday's Consecration Sunday catered lunch. Thank you.
LOAVES AND FISHES: October is St. Peter's month to support our local food bank, Ocean Beach Emergency Food center (OBEF) which is also known as Loaves and Fishes. Your donations of non-perishable food items will be distributed through OBEF Monday, Wednesday, and Fridays from 9-11a.m. Approximately 30% of their clients are homeless but the remaining 70% are families struggling to make ends meet each month. Thank you for your generosity!
WOMEN'S RETREAT: Our annual retreat in conjunction with the women of Point Loma Community Presbyterian Church will be held Friday, January 24th through Sunday, January 26th 2020 at Singing Hills Golf Resort. The theme will be "Living my Grateful Life" with Pastor Megan Cochran as the keynote speaker. Register at http://pointlomachurch.org/womens-annual-retreat/. At St. Peter's, see Gail Bennett for more information.
EXERCISE CLASSES AT ST. PETER'S: There are four exercise classes held weekly at St. Peter's by the Sea and all are welcome to participate. Mondays and Fridays at 9:00 a.m., the YMCA conducts chair exercise classes at no charge (thanks to a community outreach grant.) Tuesdays at 12:30 p.m., Sherlie Miller conducts a short-form Tai Chi class and on Fridays at 12:00 noon, Lizbeth Garcia conducts a Movement & Balance class. These two classes are open to the public and a suggested donation of $10 is asked.
MEMBERSHIP DIRECTORY: We have 2019 Membership Directories available from the church office or in the Fellowship Hall. One per household. Thank you.
SECOND ADULT NEEDED for Nursery Care. Please sign-up to assist our Nursery Care provider, Anya, as the second adult. This will allow us to follow best-practices when caring for our children. Thank you!
AMAZON SMILE: St. Peter's by the Sea is now a charity on Amazon Smile. How does AmazonSmile work? When visiting their website, customers are prompted to select a charitable organization from over one million eligible organizations. For eligible purchases at AmazonSmile, the AmazonSmile Foundation will donate 0.5% of the purchase price to the customer's selected charitable organization. Sign into smile.amazon.com and browse for St. Peter's by the Sea Lutheran Church.
RALPH'S COMMUNITY PROGRAM: If you have a Ralph's Grocery Reward card, you can choose St. Peter's by the Sea as your designee. Annual renewal begins now, St. Peter's by the Sea has a newly assigned number: BJ967. If you have any questions about the program, contact Elaine Lauger at the church office on Mondays from 1:00 - 3:00 p.m. or email: [email protected]
CHRIST IN OUR HOME: Daily Devotion booklets are available in the Narthex or from the church office. There are large print editions available.