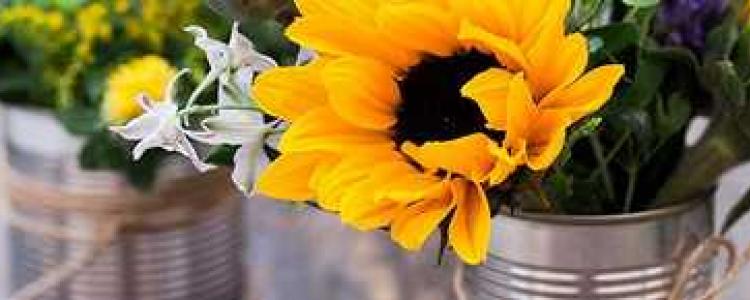 WELCOME TO ST. PETER'S BY THE SEA
We are glad that you have come to worship with us today!  Please sign a WELCOME card found in the pew rack, and give it to an usher or drop it in the offering plate.  A nursery is available for toddlers and young children. Children's Church School for grades Pre-K to 5th grade meets during the worship service. Large-print bulletins and children's bulletins are available from an usher. You will find hand sanitizer in the pew rack for your use during the service.
SUNDAY HOSPITALITY is given for the praise and glory of God.  Today we thank Beverly Mitchell for the flowers given in memory of her husband, George. We also thank Liz Medina for coffee fellowship after the service.
SPECIAL MEETING OF THE CONGREGATION: A Special Meeting of the Congregation has been called for today. All St. Peter's members are expected to remain after the worship service for the meeting. Agenda includes election of new Council and Committee members; approval of the 2019 Preschool and Church Operating budgets; and approval of the 2018 Constitutional update.
THANK YOU to everyone who worked so hard to make yesterday's annual Women's Tea a wonderful event!
CHILDREN'S CHRISTMAS PROGRAM: Our annual Children's Christmas Program will be Sunday, December 16th at the 9:30 a.m. service. Rehearsals are taking place during Sunday School and next Saturday, December 15th.
ANGEL TREE PROGRAM: Please remove an angel tag from the angel tree, purchase a gift in the $15-$20 range, and bring the gift and tag back to the church; if you're feeling more generous, then please choose more than one angel. Since the children will be opening their gifts together, we want to make sure all gifts are monetarily equal. IMPORTANT: the Green Angels are gifts for children in Mexico and will be delivered through Lutheran Border Concerns Ministry; please no gift cards.
CHRISTMAS WORSHIP: St. Peter's will have two candlelight worship services on Christmas Eve. The Children's Choir will sing at the 5:30 p.m. service and the Adult Choir will sing at the 7:30 p.m. service. We will have a 9:30 a.m. worship service on Christmas Day.
POINSETTIAS: If you would like to 'sponsor' a Christmas poinsettia in honor of or in memory of someone dear to you, notify the church office by December 16th.  Suggested donation is $15.
REMINDERS: All 2018 contributions must be received in the church office by 11:00a.m. December 31st to be attributed to the current year. 2019 Altar Flower and Fellowship Hour sponsor calendar are posted on the bulletin board in the Fellowship Hall.
2019 PLEDGE CARDS: It's not too late to return your 2019 Commitment card. Cards are available by the font and from the church office. Thank you.
RALPH'S COMMUNITY PROGRAM: If you have a Ralph's Grocery Reward card, you can choose St. Peter's by the Sea as your designee. Annual renewal begins now, St. Peter's by the Sea has a newly assigned number: BJ967. If you have any questions about the program, contact Elaine Lauger at the church office on Mondays from 1:00 - 3:00 p.m. or email: [email protected]
CHRIST IN OUR HOME: Daily Devotion booklets are available in the Narthex or from the church office. There are large print editions available.