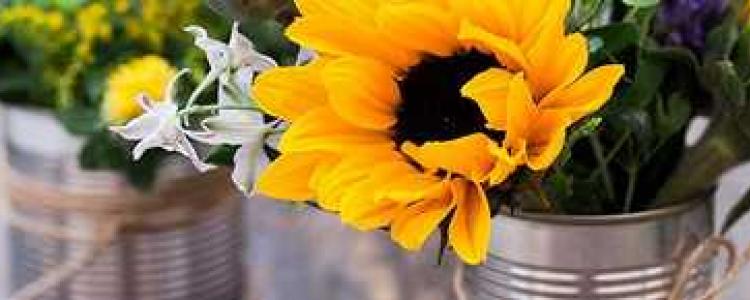 WELCOME TO ST. PETER'S BY THE SEA
We are glad that you have come to worship with us today!  Please sign a WELCOME card found in the pew rack, and give it to an usher or drop it in the offering plate.  A nursery is available for toddlers and young children. Children's Church School for grades Pre-K to 5th grade meets during the worship service. Large-print bulletins and children's bulletins are available from an usher. You will find hand sanitizer in the pew rack for your use during the service.
ALTAR CARE is given for the praise and glory of God.  Today we thank Lora and Belmore Thompson for the flowers at the altar given in honor of their 53rd wedding anniversary. We also thank Susan, Donna, & Betty for the coffee fellowship after the service.
WELCOME RICK: Today we welcome Rick Deasley back to St. Peter's by the Sea (he was the organist at St. Peter's in 1980-1981.) Rick will be our guest musician today while Doris in on vacation..
NEWSLETTER DEADLINE: The deadline for the September issue of The Net is August 15th. Send your articles, announcements, thank-you's, calendar items, etc. to the church office. Photos of your event are especially appreciated!
GOD'S WORK. OUR HANDS. SUNDAY: You're invited to attend a planning meeting next Sunday, August 19th after worship to assist in determining our projects for God's work. Our hands. Sunday.
LUTHERAN NIGHT AT DODGER STADIUM: Saturday, August 25th, first pitch at 6:10 pm. The San Diego Padres will be playing the LA Dodgers at Dodger Stadium; a portion of ticket proceeds go to Lutheran Social Services of Southern California (LSS/SC). Bishop Andy Taylor invites you to join him in rooting for the Padres! To purchase tickets, go to: https://www.mlb.com/dodgers/tickets/specials/lutheran-night
SAVE THE DATES:
CHRIST IN OUR HOME: Daily Devotion booklets are available in the Narthex or from the church office. There are large print editions available.