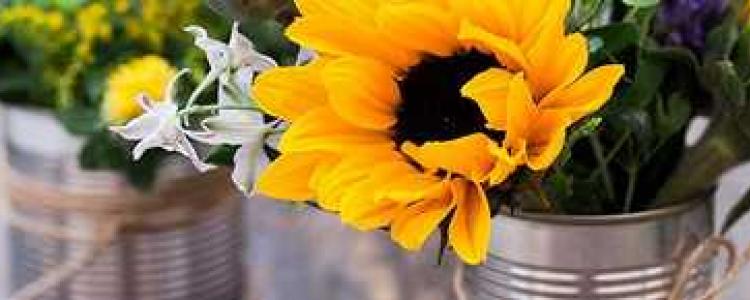 WELCOME TO ST. PETER'S BY THE SEA
We are glad that you have come to worship with us today!  Please sign a WELCOME card found in the pew rack, and give it to an usher or drop it in the offering plate.  A nursery is available for toddlers and young children. Children's Church School for grades Pre-K to 5th grade meets during the worship service. Large-print bulletins and children's bulletins are available from an usher. You will find hand sanitizer in the pew rack for your use during the service.
ALTAR CARE is given for the praise and glory of God.  Today we thank Bob Keck for the flowers at the altar given in honor of his 85th birthday and for the coffee fellowship and birthday cake after the service.
RETIREMENT CHOIR: Thanks to everyone who attended the rehearsals of Pastor's Retirement Choir! Doris has mp3 tracks to pass those along to you.  If anyone is interested in joining please feel free to contact Doris at: [email protected] and come to the rehearsals.
IFSN SHOWERS: The Interfaith Shelter Network hosted by Water's Edge Faith Community will be using the showers at St. Peter's by the Sea in the evenings this week. We are happy to partner with them in this capacity.
SUMMER SUNDAY SCHOOL will be combined with Nursery Care in a "one-room schoolhouse" format. Please sign-up on the bulletin board in the Fellowship Hall to help one Sunday this summer; getting to know our wonderful young ones is a blessing.
MEMBERSHIP DIRECORY: We have 2019 Membership Directories available from the church office or in the Fellowship Hall. One per household. Thank you.
RACHEL KURTZ CONCERT: St. Andrews is hosting a free concert on Monday, August 19th, from 6:00--8:00 p.m. Great music from this very talented Lutheran singer/songwriter.
MOVEMENT & BALANCE CLASS has moved to Fridays at 12 noon. This class is designed for anyone who wants to improve their movement and balance, and particularly for those living with Parkinson's.
T'AI CHI will resume in September.
SAVE THE DATE: Pastor Marohn's last Sunday with us will be September 22nd. Bishop Andy Taylor will be preaching and Pastor Marohn's Retirement/Farewell party will be that evening.
SECOND ADULT NEEDED for Nursery Care. Please sign-up to assist our Nursery Care provider, Anya, as the second adult. This will allow us to follow best-practices when caring for our children. Thank you!
AMAZON SMILE: St. Peter's by the Sea is now a charity on Amazon Smile. How does AmazonSmile work? When visiting their website, customers are prompted to select a charitable organization from over one million eligible organizations. For eligible purchases at AmazonSmile, the AmazonSmile Foundation will donate 0.5% of the purchase price to the customer's selected charitable organization. Sign into smile.amazon.com and browse for St. Peter's by the Sea Lutheran Church.
RALPH'S COMMUNITY PROGRAM: If you have a Ralph's Grocery Reward card, you can choose St. Peter's by the Sea as your designee. Annual renewal begins now, St. Peter's by the Sea has a newly assigned number: BJ967. If you have any questions about the program, contact Elaine Lauger at the church office on Mondays from 1:00 - 3:00 p.m. or email: [email protected]
CHRIST IN OUR HOME: Daily Devotion booklets are available in the Narthex or from the church office. There are large print editions available.