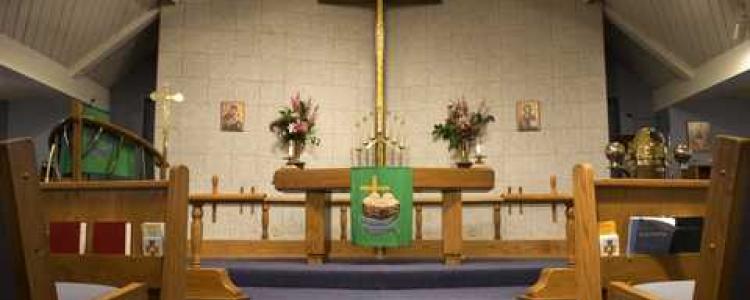 Click here for 2019 Easter Worship
Please check our weekly calendar for any changes to the regular schedule below. 
Service Schedule
Adult Choir: Sunday 9:00 a.m.
Youth Choir: resumes in Sept.
Eucharist Liturgy: Sunday 9:30 a.m. 
Children's Church: Sunday 9:30 a.m.  (through 5th grade)  Children join in the procession and following the Prayer of the Day, they are dismissed for their classes. The children will return to the sanctuary to join their families for The Lord's Prayer and Holy Communion.
Coffee Fellowship: Sunday 10:30 a.m. 
Mid-week Service: Wednesday 6:30 p.m. with Communion (First Wednesday of the month is a Healing Service).  Note: During Lent, we meet at 7:00 p.m.
Individual Confessions: By appointment with the pastor
A privacy room & quiet room for the special needs of those with infants is provided at the rear of the sanctuary. 
A staffed nursery is available for toddlers and young children From 9:15 to 10:30 a.m.