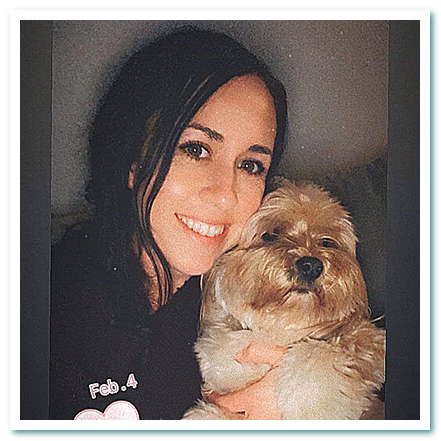 Hello! My name is Alanna and I am the Otter teacher.  
I previously worked at St. Peters for 2 years as the Sea Star teacher, and left about 3 and half years ago. I returned as an aid in April of 2021 and after a couple months took over the Flying Fish class. This past year I became the Otter teacher!  I love the kids, staff and the environment here so much. We truly have an amazing team! 
I grew up in North County….the Carlsbad/Oceanside area and moved down here to the OB area over 6  years ago. I love it here! I enjoy going to baseball games with my boyfriend, attending concerts occasionally, relaxing at home, and checking out all the amazing restaurants and coffee shops. I currently live here in town in OB. I have an amazing little dog, (Chewie), and take him to the parks and dog beach when I can!  I am close with my older sister and my 2 nieces.  They live in North Carolina now, so I enjoy flying out there to visit or spending time with them when they come out here.  
I was a preschool teacher in Carlsbad and Vista for 9  years with infants, toddlers and 2-5 year olds before coming to St. Peter's in 2017. I went to school at Mira Costa College and Cal State San Marcos where I got my CHDV units completed my general education and Psychology units.  I really love working with young children…they are so much fun and I love seeing how much they learn here and watching them grow up!  I look forward to getting to know all of you and for the start of a new school year!