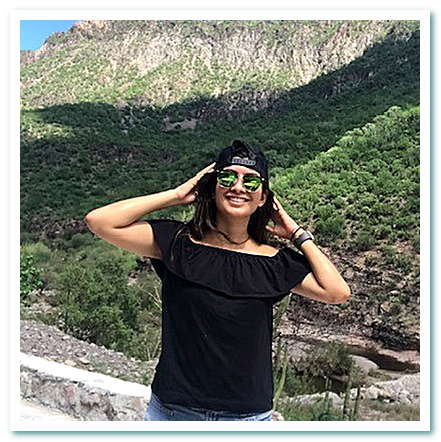 Hello! My name is Diana, I am looking forward to a fun school year. But first let me tell you a little bit about myself.
I was born in El Paso, Texas and we moved to Tijuana Baja California when I was 4 years old and have been living in Tijuana since then. I have 1 sister and 1 brother, both younger. I enjoy traveling and love spending time with my friends and family.
I went to Centro de Enseñanza Montessori to get my certificate as a Montessori guide. I started working at Montessori Children's School in Escondido, Ca. where I did my community service and stayed at the school after my service was over. Three years ago, I moved to Loreto, Baja California Sur, to help open the first Montessori school in town for 3-6 year olds. As well open an afternoon English program for older kids. This project was born with the idea of helping the children of the town to have a better education and better opportunities in the future.
I been in St. Peter's for three years and I cherish every minute I been here. I started in the Flying Fish classroom until March,  due to Covid-19 and we had to suspend classes. these past years have been challenging, but we are ready for everything new and exciting that this new school year has to offer us. I am happy to be back as the Sea Star teacher and can't wait to make new memories with all the kids.